[ad_1]

Fit at 46 Mom of Six Gluten Free Success. Shannon's Hitch Fit transformation is about SO much more than what you see in a before and after picture. This amazing mother of 6, business owner, who has struggled with eating disorders, cancer and thyroid autoimmune conditions, is SUCH an inspiration.
Shannon's journey was about getting to a place where she felt strong, and had a healthy relationship with food. She signed up for a Hitch Fit Gluten Free Plan as this was what would be best for her autoimmune and thyroid condition.
I'm so proud of her for doing the WORK. Not just the physical work, but the work mentally and emotionally too. It has been wonderful to see her embrace her strength, and come such a long way, in every way!
Congratulations Shannon! Thank you for sharing your story and being vulnerable. There are so many who struggle with one or more of the challenges that you have faced, who will be inspired by the work you've done, and what you have achieved!!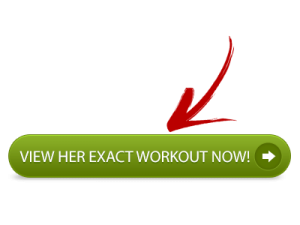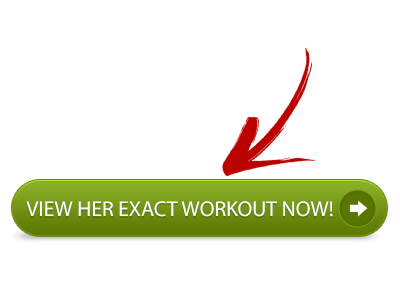 Shannon's Fit at 46 Body Composition Stats: 
Starting weight: 127
Ending weight: 119
Starting body fat: 26.6%
Ending body fat: 19.97%
Shannon's Fit at 46 Before and After Photos: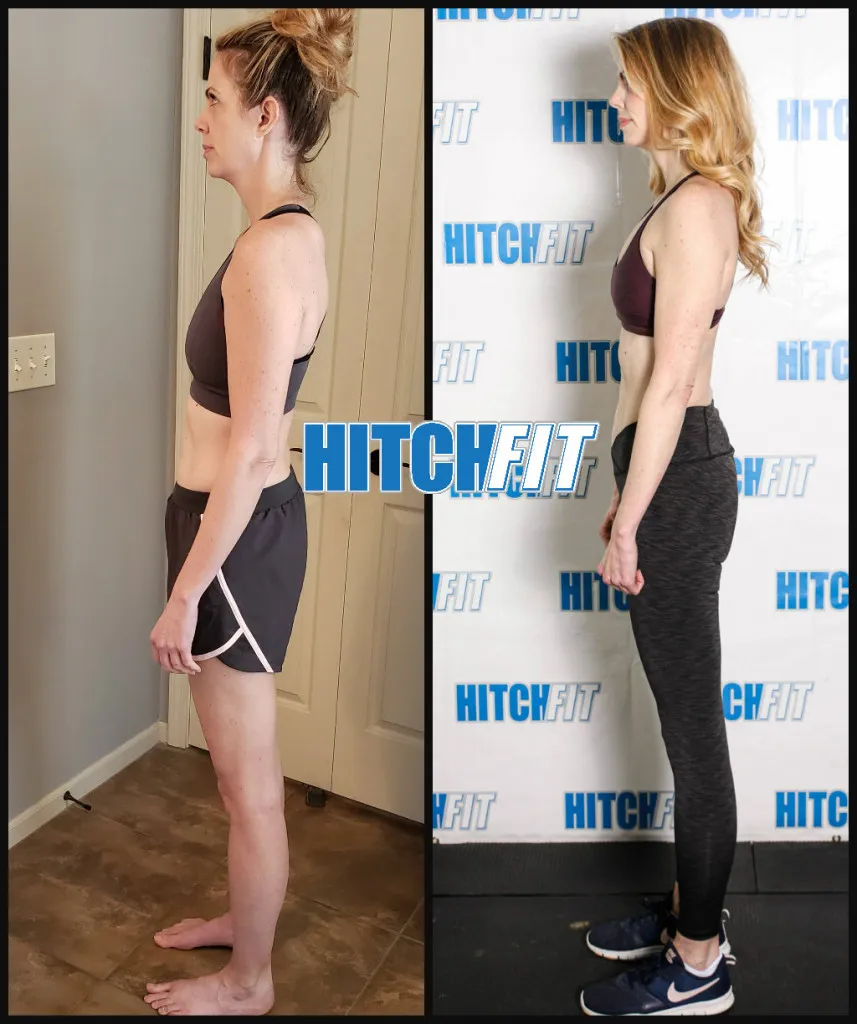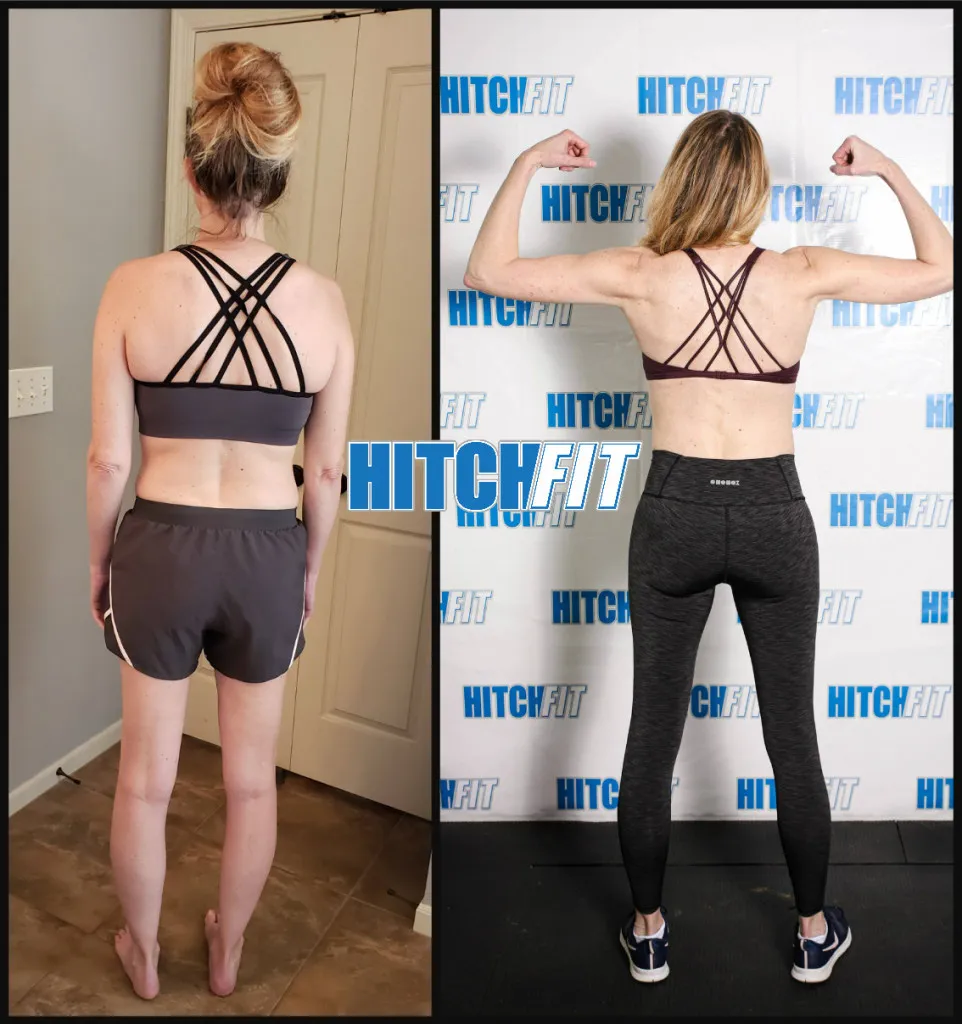 Shannon's Hitch Fit Story and Online Personal Training Review: 
"I found Hitch Fit through an ad on Instagram while I was posting pictures to my business page.
I had been looking for someone to help me with a nutrition plan because I was frustrated that what I was doing wasn't getting any results. I had no idea they were in the Kansas City area so that was an added bonus!
As I read through their website, the more impressed I became with Diana and Micah and decided to take the plunge!
My journey to health was a long time coming and while it can be bittersweet to talk about, the transformation stories others posted helped me so much, so I want to encourage anyone who may be either on the fence of deciding to start a program or starting a program but needing some encouragement!
I had a love/hate relationship with food my entire life, I was not overweight as a child but "chubby" which led to comments from friends and families early on in life that made me ashamed of my body and develop a complicated relationship with food.
Unfortunately, even though I grew out of that chubby phase, those voices remained and the feelings of being ashamed of my body intensified. I started dabbling in an eating disorder around 7th grade but was able to hide it and felt like I could control it for several years.
I was active in sports, and loved to compete and wanted a strong body to compete well. My senior year of high school, my maternal grandmother, who was the kindest soul and a very large part of my life, passed away.
The disordered eating went from bulimia every once and a while to regular bouts. After an assault my freshman year of college, I turned to anorexia to control the pain and it became my disorder of choice in the years that followed.
Years of treatment, therapy and prayer followed and there were times I just wanted it all to be over, but God had a plan for me that I could not imagine.
I married at 22 and became a mother to 6 incredible children who would not be here if I would have given up in that dark time and I am so thankful for the blessing of life to watch them grow!
They are the most incredible people and the greatest gift in my life has been to watch them grow and mature in both faith and stature!
I became friends with my body and thankful for it that it was strong enough to grow and nourish those little lives.
I knew I did not want to do anything to show or pass on any type of disordered relationship with food to my children, I learned about nutrition, learned to cook and became a believer in a healthy balanced lifestyle.
I became a runner, which also became my stress relief and for many years was able to live at peace with my body. During those years I combined my love of baking and design into starting my home based cake business and worked hard to both home school my kids and grow my business at the same time.
In 2017, I developed several health issues that we could not find the root cause of.
Tests were pointing in different directions and after several months, we found out that I had a rare type of cancer caused by breast implants.
BIA-ALCL was not widely known at that point and the treatment options were limited. I opted for a radical approach of a nipple-sparing bilateral mastectomy along with the complete removal of the implants and capsules.
Two fat graft surgeries followed for a total of 3 surgeries in 17 months.
The recoveries were each long and I picked up some bad habits along with for the first time in my adult life, reduced activity along the way. I was diagnosed with Hashimoto's Thyroiditis and started medication for my thyroid and by the time those 4 years passed; I had put on about 10 lbs.
I was exhausted, lethargic and I didn't recognize the person with the sad eyes in the mirror. I wanted to share my background so that anyone who has the same or similar obstacles facing them has hope that regardless of those obstacles, big changes can happen!
Now to the good stuff!
I found Hitch Fit and signed up for the Gluten Free Program but truthfully almost backed out when I saw that I would have to send pictures in.
I was so embarrassed about what my body had become! I followed through and clicked the send button.
Diana replied quickly with the workout and meal plan, went out that day and bought everything I would need to set myself up for success.
I meal prepped proteins so I could have them ready, I stocked up on approved foods and set timers on my phone so I would remember when to eat, bought meal prep containers and ice packs for days I would not be home during the meals times so I could stay on schedule.
The first 2 weeks, I couldn't eat all the food – I was shocked at how much there was!
I had dropped my calories to under 1000 a day prior to that point at the advice of a doctor who told me "Calories in/calories out. If you aren't losing weight, cut more." And thanks to Diana, also discovered a sensitivity to almond milk during those first couple weeks that was causing some issues.
The workouts were definitely challenging – some more than others and I stuck to the guidelines like glue.
Diana was not only a coach; she is a mentor and sometimes counselor – I could not be more thankful for her guidance and wisdom during this journey. The words "Trust the process" should be tattooed on my arm so I could read it every day!
Week by week, the inches and pounds came off and I was able to reduce my thyroid medication.
The weekly check-ins with Diana and recording my meals and measurements were a huge key to keeping me on track.
There were freak-outs, there was a slip up around the 6-week mark, I had to dial back the workouts for a week due to a minor procedure about midway through.
I started having some food control issues creep up which Diana identified, so I started talking to a counselor about what was going on outside of the program.
But through it all – I stuck with it and trusted the process.
My greatest fear was that I would be that one person that wouldn't be a Hitch Fit success. And that fear never came true.
I am a Hitch Fit believer for life and am excited to start my next program soon to see what the results will be.
I know this time that if I stay consistent and put in the effort and TRUST THE PROCESS, I will succeed.
This is a lifestyle for me now – We took out kids to Disney World and Universal over Christmas and I packed my meals for the car in a cooler. I researched hotels that had kitchens so we could cook healthy dinners and take out own lunches and snacks to the parks to stay on track (saved money on food for us too!)
The things that helped me most were prepping meals and snacks so I could grab them and not something off the plan at mealtime and staying consistent. Some days that means getting up very early to get workouts finished before life gets crazy, but it is so worth it to me!
I feel like myself again, I recognize the girl in the mirror, I can keep up with my kids' busy schedules and they see a difference in me too.
If a 46-year-old mom of six with thyroid and autoimmune related issues who is surrounded by sugar all day, every day can do this, I promise you, you can overcome your obstacles too!
I cannot thank Diana and Micah enough; it just doesn't convey the gratitude I have for regaining myself and becoming a stronger version than before."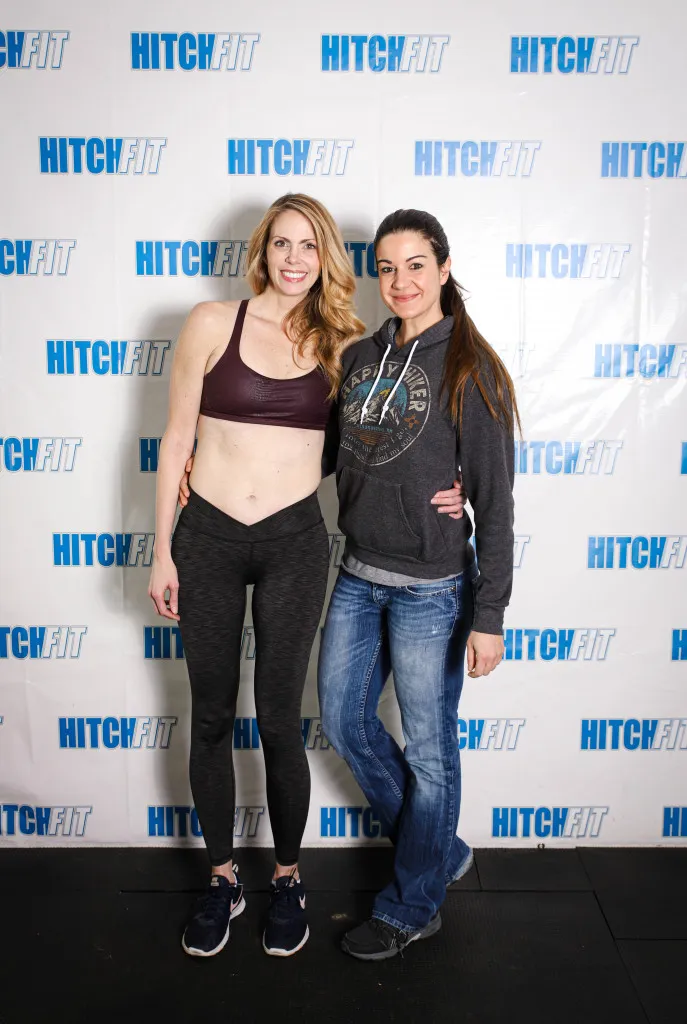 Program Choice: Gluten Free Diet


[ad_2]

Source link